Like many global citizens, I've been working at home since March. I'm extraordinarily thankful to be employed, to have this extra time at home with my family, and to spend the time I used to spend commuting, running.
Prior to COVID, I did have a dedicated room in our home for my 'office', but it generally consisted of my desk + all of the furniture we liked & used for storage that didn't fit elsewhere. After I finished up the major garden overall at the end of June, the office was the next eyesore to go.
Inspiration:
I've been in love with the navy/blush color scheme for the past few years (it was our wedding colors!), so the color choice was easy.
I wanted this space to be super girly since it's the only room that Adam & I don't share and overall wanted to be inspired by the surroundings of the space for work as it looks like we'll be continuing to work from home for a while. On Pinterest, I also found 2 beautiful inspiration offices from @LauraMayInteriors & @LifeOnVirginiaStreet, who are now two of my favorite Instagram accounts to follow.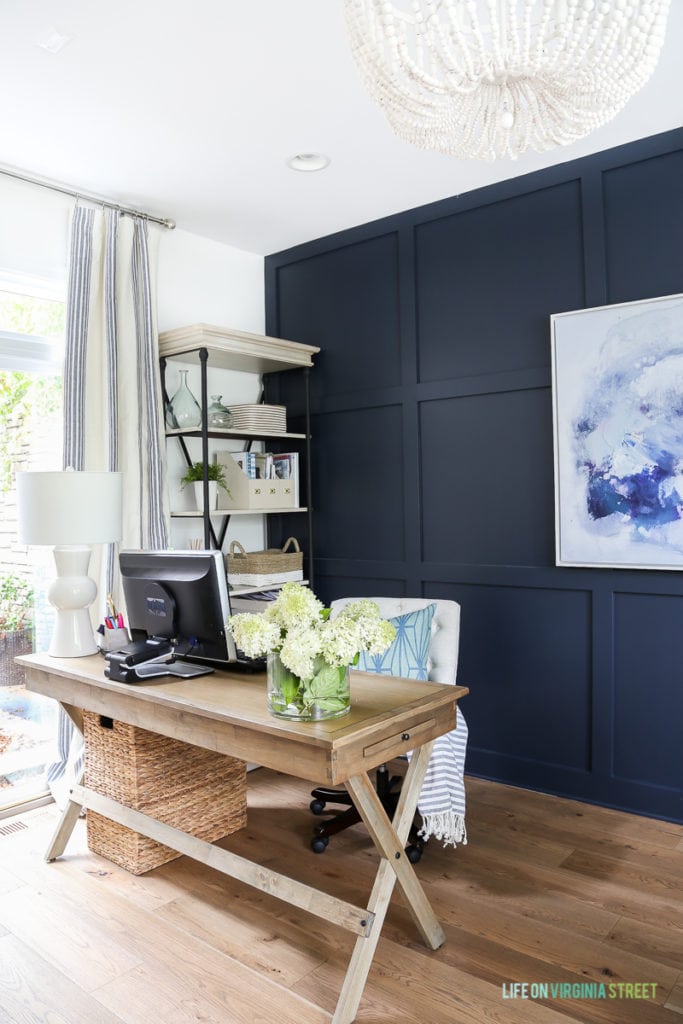 Investment:
Materials: ~$1,300
Labor: It took me ~3 months from start to finish, but a portion of it was waiting for products to arrive because of back orders. I probably spent ~40-50 hours working on it between painting, sourcing products, & restaining the end table.
Materials Used:
Links included where products available online – click the images!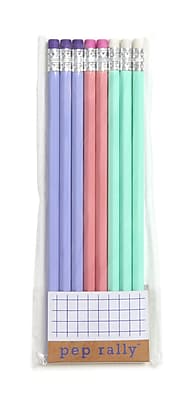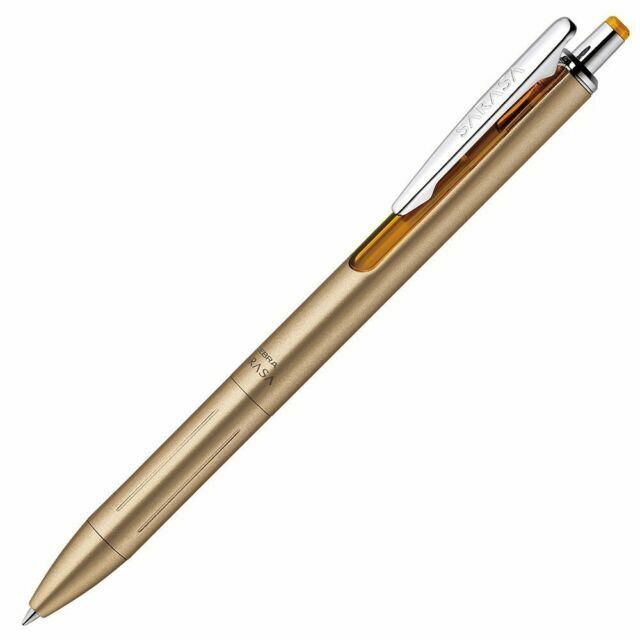 Final Product:
What do you think? Would love to hear your feedback in the comments below!